What's The Best Digital Camera?
What's the best digital camera for you?
What's the best digital camera? With all the media hype that can surround new technology releases that can be a hard question to answer.  To a large extent the answer can depend on what you want to use the camera for. Technology hype aside personal choice is of course always a factor, you have to like the look and feel of the camera as well as know that it performs well. So whether you're looking to buy your first camera or upgrade your existing camera to a more advanced one, you are going to have a lot of choice. This is great if you are an experienced photographer and know what to look for in a camera. If not you are going to find yourself in a minefield of f-numbers, sensor resolution values and lens lengths.
When buying a camera the first thing you need to decide is do you want a traditional film based camera or a digital one. Digital cameras have in recent years really taken over from traditional film based cameras, So much so you would probably be hard pressed to buy a film based camera on the high street. It is for this reason that we are concentrating only on finding the best digital camera.
The second thing you need to decide on is what sort of picture quality are you are looking for. If you want a camera for taking snap shots then you might not be looking for the same sort of quality camera that you would need to take 
professional looking photos, therefore the best camera for you might be a less expensive compact camera rather than a highly expensive top end DSLR.  We have sourced the web for you and put together our recommendations of what we believe to be some of the best digital cameras in different classes. We have to stress that we have not been lucky enough to have had first hand experience of using all of these cameras. We have put together our camera recommendation based on their performance and price from a number of reviews we have read.
Best waterproof / action camera
The Canon Powershot D30 is as tough as they come. It is waterproof up to a depth of 25 metres along with being dust proof and  drop and shock proof up to 2 metres. It has a 12 mega pixel sensor and a 5x optical zoom. Making this tough little camera perfect for the beach or anywhere else other cameras fear to tread.
Best overall compact camera
Samsung appear to have come up with a little beauty here. The NX3000 has a 20.3 megapixel sensor and is reported to have excellent image quality. It is a seriously stylish looking and compact camera which some great features, such as best-in-class Wi-Fi remote controls, and a flip-up screen for easy self portraits
Best budget compact camera
The Canon Ixus 265 HS is available in black, silver, pink or purple with a 16 mega pixel sensor, a 12x optical zoom, 3 inch LCD screen and built in wi fi. This is a great little compact camera is easy to use and available at a price point of around £150.
Best mid range DSLR camera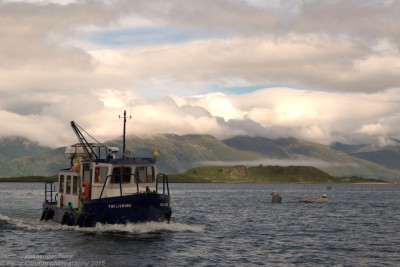 The NIKON D5300 is our camera of choice and the one that we use on a regular bassis. It is a great mid range DSLR. Costing in the region of £590 It has a 24.2 megapixel full frame sensor, built in WI - FI, it is compact and light, has a very handy full 360 degree swiveling viewfinder, shoots in 14 bit raw and best of all takes great quality photos, even on automatic. Check out the quality of the phpto Lismor Ferry which was taken using the nikon D5300
This was an an exceptionally hard decision to make when looking at the amount of competition out there but in the end we settled on the nikon D610 DSLR. Wow! how we would like to get our hands on one of these little beauties. The D610  is an 
excellent DSLR with superb photo quality and a quality body build. There was an issue with dirt or oil spots collecting inside the camera but this problem, we believe, has now been rectified by nikon.
The D610 is a 24.3 mega pixel full frame camera it shoots 6 fps with a quiet continuous mode that shoots at 3 fps and, as its name implies, makes less noise while doing so. It has an ISO range of  100-6400, a 39 point auto focus system, a 3.2 inch LCD screen, 1080p30 full HD video and dual SD memory card slots. If you have around £1500 to spend and want a quality product this could be the camera for you. Check out a full review here.